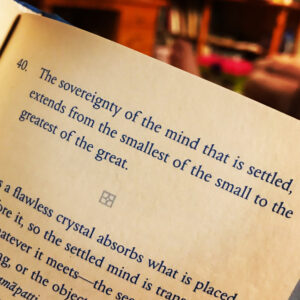 I have begun to read the yoga sutras of Patanjali. It is the classic text on the theory and practice of yoga, dating from some time during the centuries just before or just after the beginning of the Common Era. Along with the Bhagavad Gita, it is the primary source for much of Paramahansa Yogananda's lessons. It is also at the core of Ryan Kurczak's teachings.
My wife, Claudia, had the book on hand, so when I mentioned wanting to read and study it, she loaned me her copy. It is relatively short, so I read one chapter a day, finishing it in short order. I'm going back through to study more carefully now, using Kurczak's Kriya Yoga: Continuing the Lineage of Enlightenment as a study guide.
Although only four chapters in length, the book holds a depth of wisdom that might take a lifetime to absorb. It is presented as a series of aphorisms, each of which can be the object of nearly endless contemplation. In this respect, it reminds me of the Tao Te Ching.
Although some of the aphorisms seem a bit inscrutable on first read, each of them seems to ring true.
I would welcome any insights that you have on the text, any resources, or any experiences you have had integrating their wisdom and practices into your life.