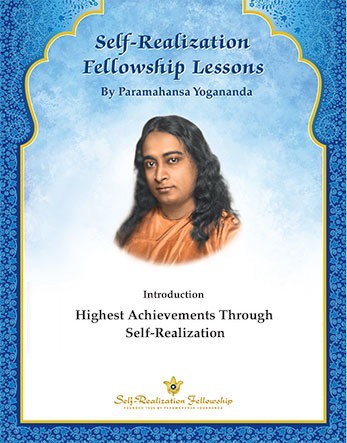 I recently watched AWAKE: The Life of Yogananda and it got me interested in his teachings. So many people on the spiritual path have mentioned his Autobiography of a Yogi as the prime inspiration for their journey, but I had never picked it up before. After watching the film, I downloaded the Kindle version and am now about halfway through.
Paramahansa Yogananda was the final guru in a lineage that began with the "Deathless Yogi" Mahavatar Babaji. Yogananda came to the United States in 1920 and toured extensively, lecturing and teaching yoga, which he often referred to as "the science of religion." He also began to publish a series of lessons which were made available by mail, intended to help the reader begin with meditation along the path toward learning Kriya Yoga (the practice taught by his lineage).
The Self-Realization Fellowship is the organization that he established in the US to carry on his work. They still offer his lessons by mail. The content was updated after Yogananda left the body by his disciple Sri Mrinilini Mata, to whom he had entrusted the project. She considered it her life's work, and the revised series was finally launched in 2019. It remains faithful to the original series, but offers some additional depth, incorporating some of Yogananda's later writings and quotes.
The introduction to the series is available to read for free at this link.
Highest Achievements Through Self-Realization
I am just beginning to study and practice the meditation techniques taught by Yogananda. I don't know yet whether or not I will adopt them as my principal practice. They are quite a bit more involved than the simple silent mantra meditation that I have been practicing. I am definitely interested in exploring them further, though, and will report back as I progress.
If you have had experience with Yogananda's teachings or have practiced his methods, I'd love to hear your thoughts.